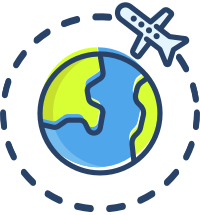 The Story
Idries, Luke and Nima created a technology platform which helped make shipping cheaper and easier for small e-commerce sellers.

Through running this business, they had to build internal software solutions to solve problems they faced. For example, they built software to make sure shipping costs Mule charged customers were always accurate, given all the surcharges and changing rate cards.

Realising mid to large sized e-commerce merchants and 3PL's face the same problems, Mule changed its business model and now focuses on providing logistics software solutions to solve these large and costly problems.